Rice cake puff snack food cereal snacks bar making processing line
The shapes produced can be various, for instance, round type, round bar, square type, shape can be customzied as your requirement.
semi-circle type and triangular type. Mechanical soft pressure will mot damage nuts
particles with more elegant molding. Direct mould pressing and molding can be tree from rework, which says materials coat and wastes.

snack food cereal snacks bar making processing line flow chart: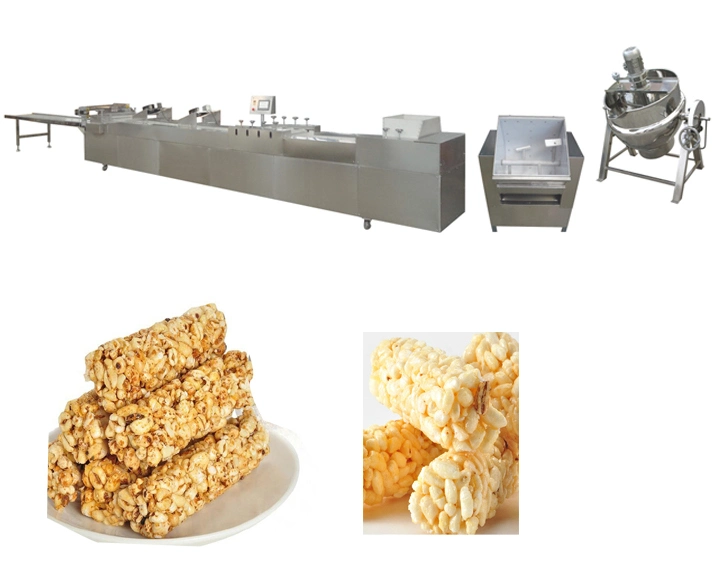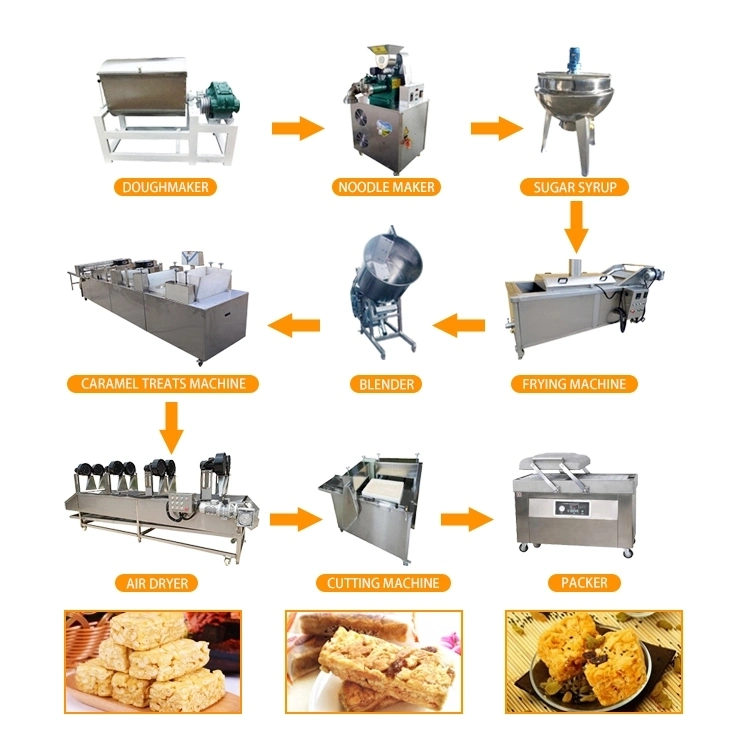 All the moulds and hoppers have been conducted with antistick disposal.
The length of the cooling conveying links can be changed or cooling fan can be equipped based as required to enhance the cooling effect.
1.Grain puffing machine
Specially suitable for puffing and expanding various coffee,rice,corn, barley, wheat, bean,maize,sorghum,millet,peanut,sunflower seeds,sesame,Chinese chestnut and other food's puffing,with crispy taste and lively shape.
2.Candy cooking machine
This machine is made of stainless steel, and uses electricity, gas, steam, heat transfer oils as heating energy. It has tilt able discharging mechanism.
3.Thermostat not stick blender
This machine uses far infrared plate heating, heat evenly, barrel food grade PP, stirringbetter.
Equipped with automatic temperature control system, temperature regulation and more convenient. It's mainly used for the stirring of the rice cake, egg Shao crisp, Mihua Tang, frozen rice and sugar and other snack foods.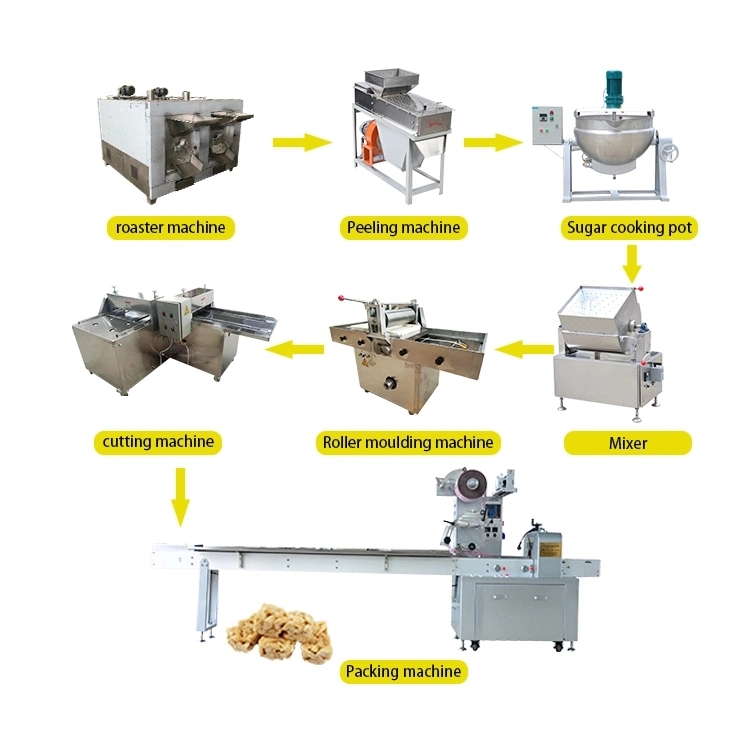 snack food cereal snacks bar making processing line Customer Show: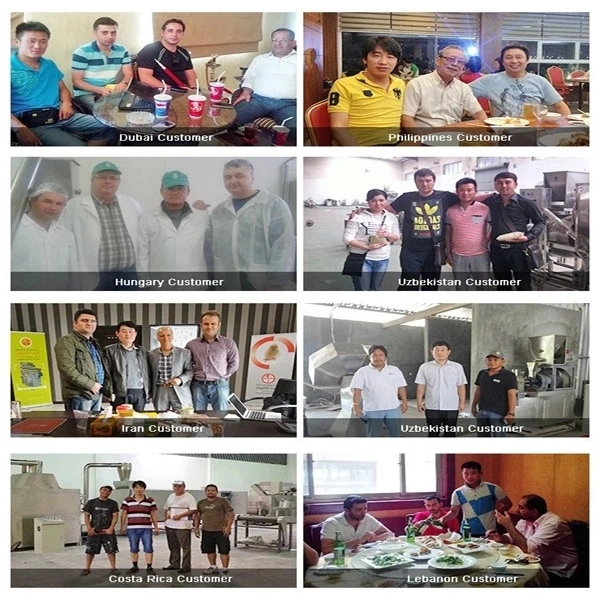 If you want more details for snack food cereal snacks bar making processing line, do not hesitate to contact me ~