JZH1228 Automatic Cardboard Food Paper Packing Box Folding Gluing Making Machine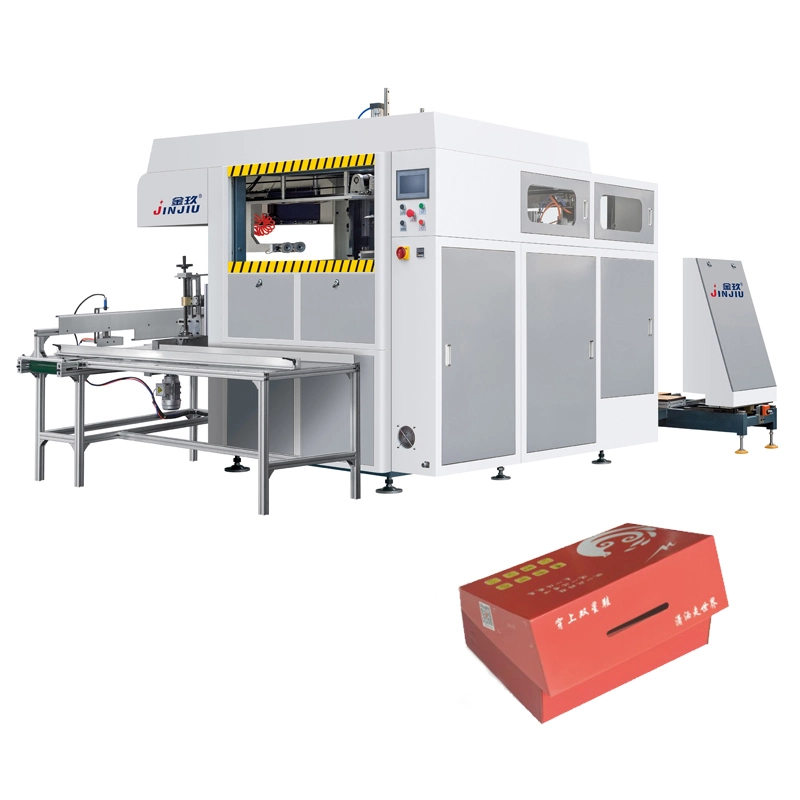 USAGE:

This machine is mainly used in the production and processing of foldable packaging boxes. Widely used in clothing, footwear packaging; handicrafts, daily necessities packaging; electronic, electrical appliance packaging; and hardware, standard parts and other products where box packaging is needed.

FEATURES:

1. Using hot melt glue spray system or water-based glue spray system;
2. Cardboard automatically fed, and the continuous operation of feeding, wrapping, folding and molding is completed in one time;
3. Using motion controller, photoelectric tracking system, gas source detection and operation system, touch screen man-machine interface, and implementing the whole automation process of the formation of the foldable boxes;
4. Infrared safety protection system to ensure the safety of operation personnel;
5. Automatic fault diagnosis function;
6. Automatic quick mold adjustment function;
7. Numerically controlled mold change, fast and with memory function;
8. Rack cage design, integral processing, grouped combination;
9. Small footprint and good stability;
10. Automatic box covering;
11. Cycle refueling function.

TECHNICAL PARAMETERS:

| | |
| --- | --- |
| Thickness of cardboard | 1.5mm-3mm |
| Power | 380V / 50Hz |
| Noise | ≤ 80dB |
| Speed | 1500-1800 (Pieces/hour) |
| Cardboard stacking height | 800mm |
| Stacked weight | 150 kg |
| Total power | 8kw |
| Glue bucket max volume | 10L |
| Air source | 400 L/Minute |
| Machine weight | 1000kg |
| Dimensions | 2950×2400×2350mm |
PACKAGING BOXES SPECIFICATIONS:

Package Size
(A=Width B=Lenth)

A: Min. size

345mm

A: Max. size

710mm

B: Min. Size

470mm

B: Max. size

945mm

Inside Edge Size (R)

Min. size

20mm

Max. size

40mm

Carton size
Length=L
Width=W
Hight=H
Hight= K(cover)

L: Min. Size

165mm

L: Max. size

380mm

W: Min. Size

120mm

W: Max. size

280mm

H: Min. Size

70mm

H: Max. size

125mm

K: Min. Size

30mm

K: Max. size

125mm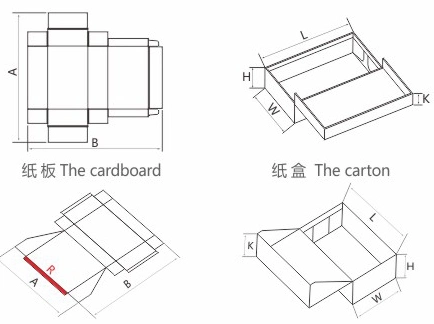 Schematic Layout Of Box Forming