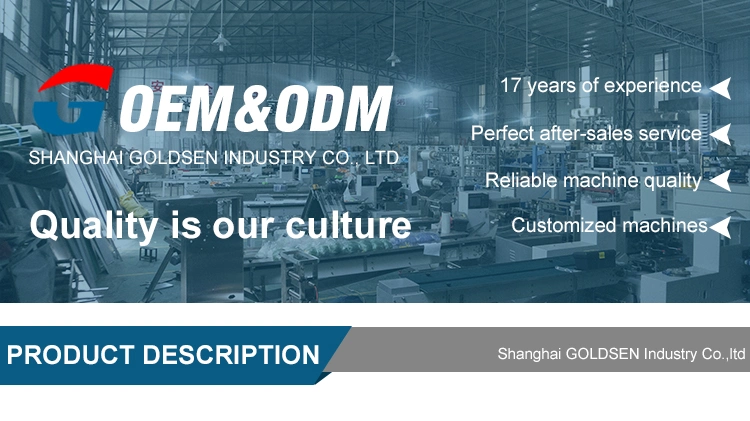 GOLDSEN automatic weighing packing machine is suitable for packaging of bulk materials with high precision and fragility, such as: puffed food, jelly, candy, nuts, potato chips, small hardware, medicinal materials, etc.
According to customer needs,can offer different bag styles.such as pillow bag,back sealed bag with hole,gusseted bag and Block bottom bag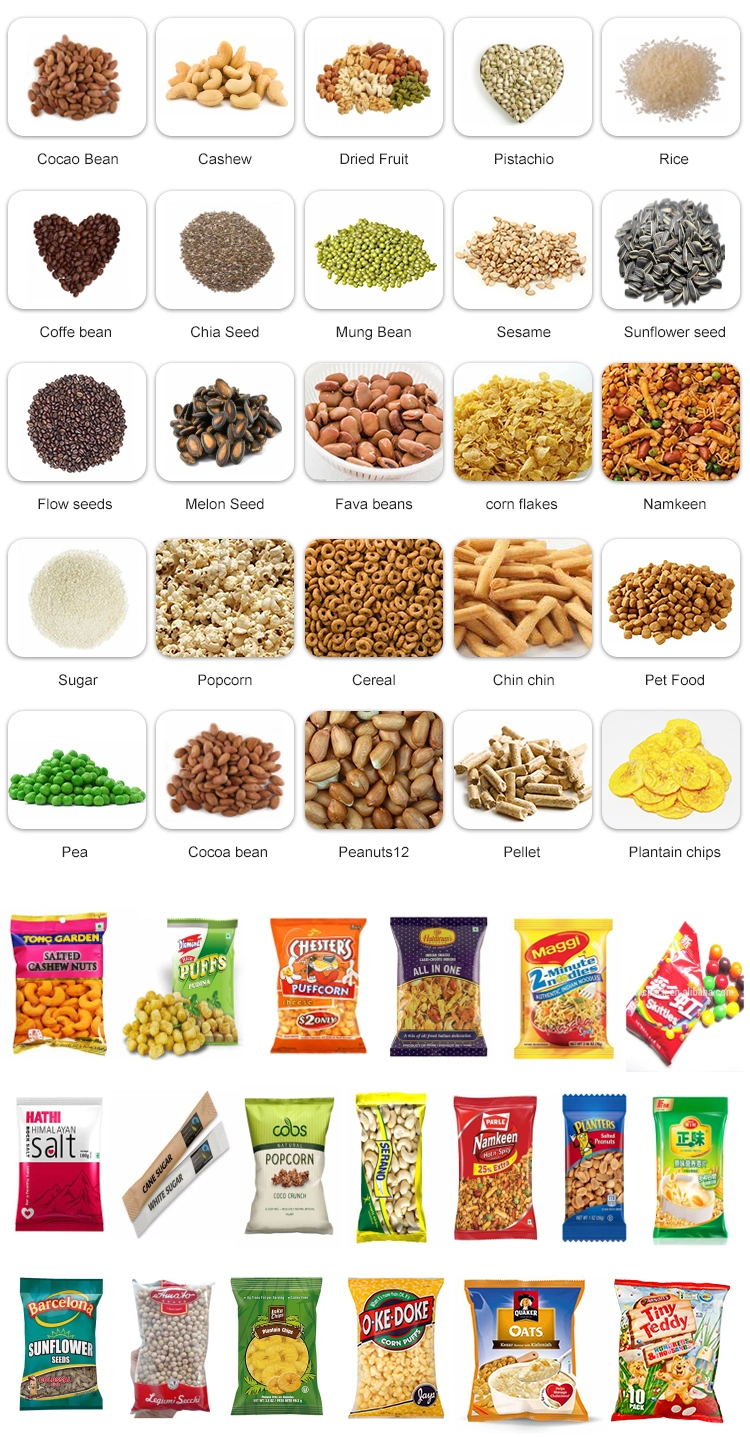 For weighing machine
1.The amplitude of vibrator can be auto-modified for more efficient weighing.
2. High precise digital weighing sensor and AD module have been developed.
3. Multi-drop and succeeding drop methods can be selected to prevent puffed material blocking the hopper.
4. Material collecting system with function of unqualified product remove, two direction discharge, counting, restore default setting.
5. Multi-language operation system can be selected basing on customer's requests.
For packing machine
6.Adopting PLC from Japan or Germany to make machine run stable. Touch screen from Tai Wan to make operation easy.
7. Sophisticated design on electronic and pneumatic control system makes the machine with high level of precision, reliability and stability.
8. Single or double belt pulling with servo of high precise positioning makes film transporting system stable, servo motor from Siemens or Panasonic.
9. Perfect alarm system to make problem solved quickly.
10. Adopting intellectual temperature controller,the temperature is controlled to ensure neat sealing.
11. Machine can make pillow bag and standing bag (gusseted bag) according to customer's requirements. Machine also can make bag with punching hole & linked bag from 5-12 bags and so on.

Model
GD-420D
GD-520D
GD-620D

Measuring

Multiheads weigher

Bag Shape

Pilow bag /block bottom bag / gusset bag

Packing Speed

10-80bags/min

10-60bags/min

10-60bags/min

Max Roll Film Width

420mm

520mm

620mm

Bag Length

50-300mm

50-400mm

80-500mm

Bag Width

40-200mm

40-250mm

60-300mm

Power

220V 50/60HZ 2.2KW

220V 50/60HZ 2.5KW

220V 50/60HZ 3KW