Commercial French Bread Maker Baguette Moulder Long Bread Making Machine Bakery Machines Bread Moulder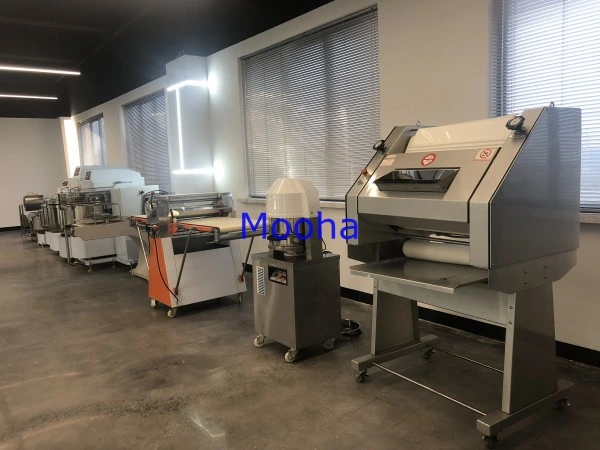 parameter
| | |
| --- | --- |
| power supply | 380V/220V,50Hz |
| power | 1.0kw |
| dough range | 50-1250g /piece |
| output | 1200pcs dough/hour |
| front conveying belt | perimeter1132mm.width 730mm,thickness 8mm |
| front conveying belt speed | 46m/min |
| back conveying belt | perimeter1292mm.width 730mm,thickness 8mm |
| back conveying belt speed | 39m/min |
| size | 1010 x 960 x 1850 mm |
| weight | 284kg |
Function--- Commercial French Bread Maker Baguette Moulder Long Bread Making Machine Bakery Machines Bread Moulder
Shape dough into sticks.Perfect for the production of baguettes, finger rollers, long-loaves, petit pans, hot dogs and various other sized breads.
Features--- Commercial French Bread Maker Baguette Moulder Long Bread Making Machine Bakery Machines Bread Moulder
This kind of French baguettes molder is the special dough molder for bread making, which can roll press, roll up, rub and shape dough into sticks.It can meet your shape requirements after rolling press and rubbing dough according to the diameter and length of your products.
From dough weight 50g to 1250g, about 1200 PCS each other.
Easy operation, high efficiency and excellant result, which is a good helper for French bread.
Usage range
The baguette French bread moulder is a flexible moulder for production of French baguettes and other long breads in the medium-sized and small-sized bakeries.