Cookie Shaping Machine
is a molding machine that can produce a variety of unique fancy desserts and cookies through dough extrusion molding. It has the characteristics of advanced technology, compact structure, multi-function, and simple operation.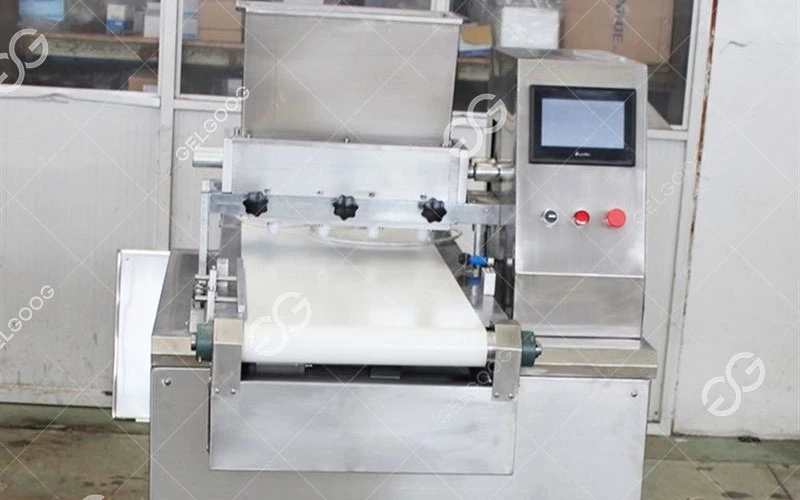 The
Cookie Depositor Machine
adopts servo motor, photoelectric tracking, PLC programming computer control, touch screen operation, high extrusion precision and fast production speed. With automatic tray travel, automatic tray blank spacing can be set arbitrarily, it is currently one of the most advanced cookie equipment in China.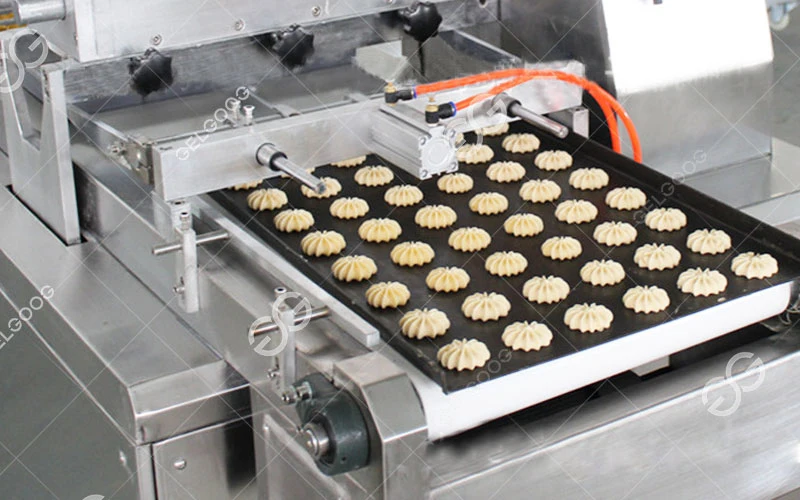 This machine can make jenny cookies, whole cakes, high cream cookies, puffs, macarons, sesame sticks, seaweed cakes, sesame cakes, peach crisps, egg yolk cakes, cakes, etc. This machine has the characteristics of advanced technology, low price, accurate weight, simple operation, etc. It is well received by users, and it is also the most ideal food machinery investment for investors in the current market.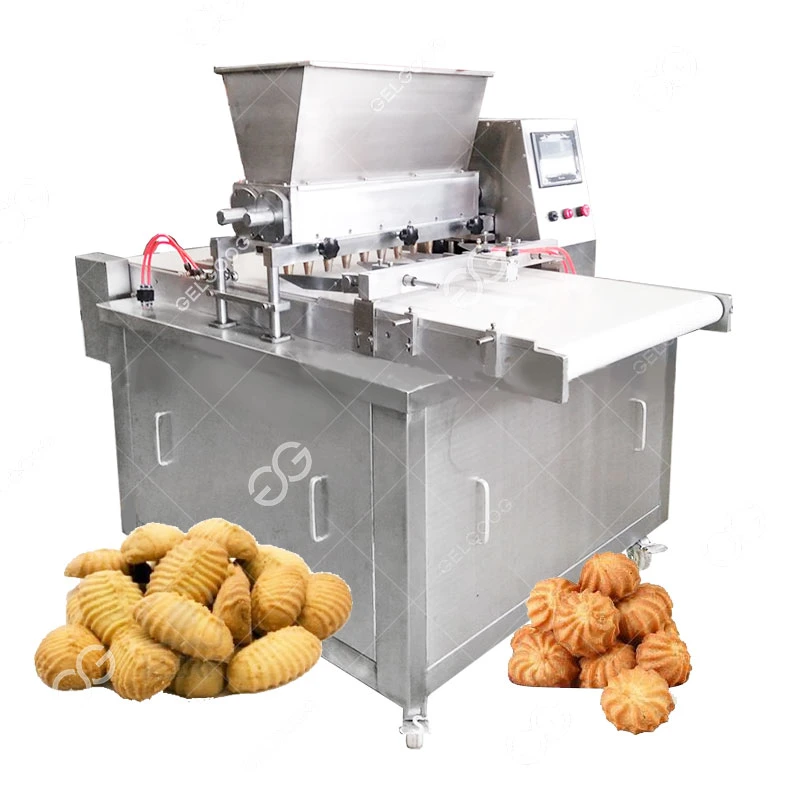 The pattern and twist angle can be adjusted arbitrarily, and dozens of fancy cookies can be produced. Users can adjust and choose according to their needs. Equipped with a wire cutting device, it can produce a variety of chip cookies. The formed fancy desserts and cookies have unique shapes, clear patterns and beautiful shapes. The green body produced by this cookie forming machine can be baked in a rotary hot air circulation oven or a tunnel oven (chain oven, steel belt oven, mesh belt oven). It can also form different cookie production lines.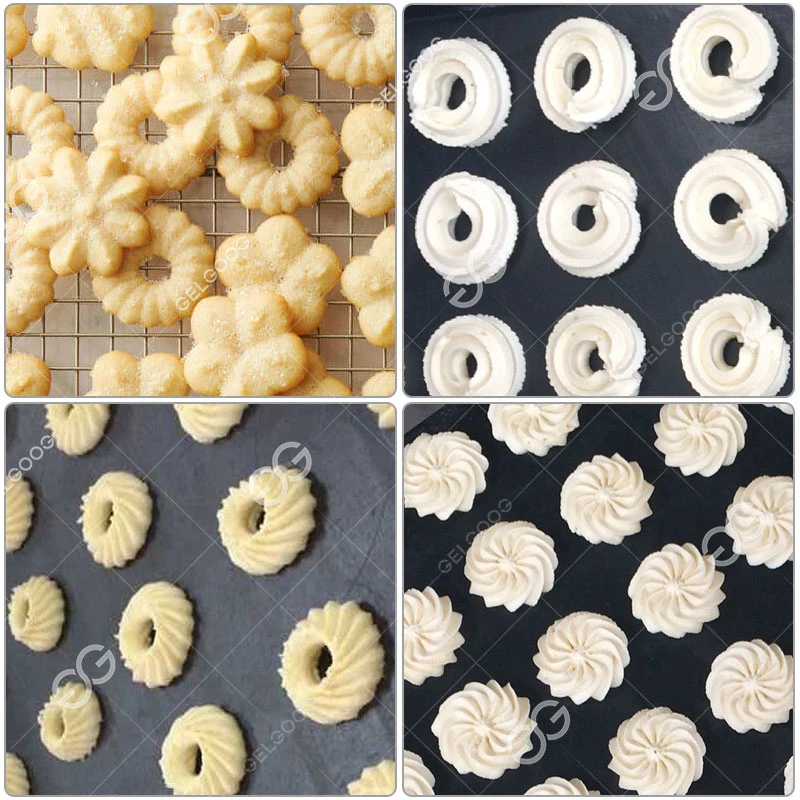 Features of Industrial Cookie Shaping Machine
1) No need for skilled workers, anyone can operate
2) Adopt double servo motor PLC touch screen control system to ensure the dough is intact
3) Liquid dough can also be deposited
4) Product weight: >=2g/piece (adjustable)
5) Product thickness: >=1.5mm (adjustable)
6) Use man-machine interface to operate LCD screen and computer memory function.